Check out this wonderful resource rich blog for violinists!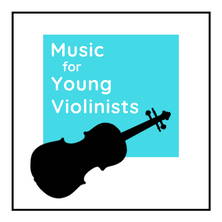 Check out this wonderful resource rich blog for violinist!
I am constantly on the look out for new ideas to bring to my orchestra classroom. About 2 months ago I was browsing Pinterest for new ideas and I stumbled upon MusicForYoungViolinist.com.
When I clicked on the link I was blown away by the quality and quantity of blog posts all focused on helping the young violinist. Heather Figi the author of MFYV has created a resource hub for all things violin. She has a lot of both free resources and paid for resources for the young violinist.

Here are links to a few of my favorite posts:

Violin Hacks for Your Studio
The "chinrest" is really a "jawrest."
How to learn vibrato on violin

She is constantly adding new material and has been blogging since 2014. I would consider subscribing to her newsletter. She consistently adds new material and has giveaway contests for free product every so often that. Just this last week she actually posted a giveaway contest for the Fantastic Finger Guides.

Here is the post:

Best Way to Learn Violin Notes?

Thank you Heather for your continued effort to share your love for playing the violin with the world. We look forward to many more posts.


To join our mailing list and never miss a musical update!