We've Launched FFG 4 Schools!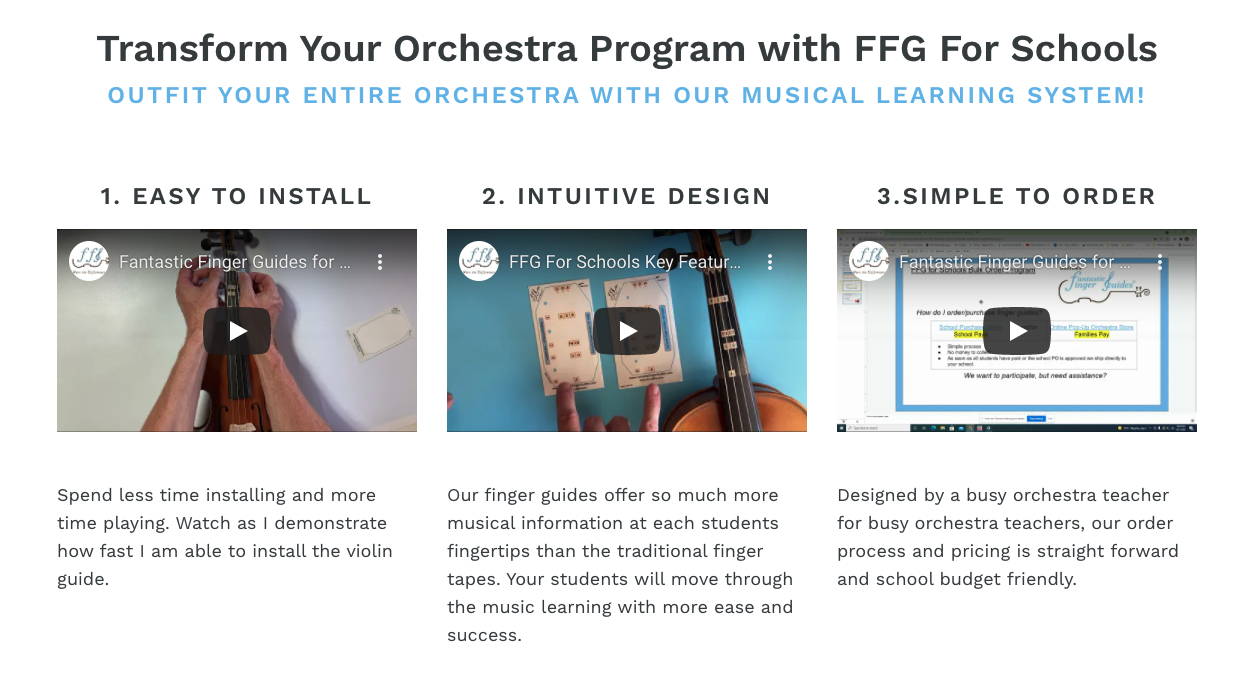 Official Launch of the FFG for Schools Bulk Order Program
Orchestra teachers now have a better alternative to finger tapes for their beginning orchestra students. Fantastic Finger Guides is collecting contact information for orchestra directors interested in our FFG for Schools Bulk Order Program. If you are an orchestra teacher or know an orchestra program that may benefit from our program please share this blog post.
NOW AVAILABLE - HERES THE LINK TO OUR PAGE: FFG4SCHOOLS
To join our mailing list and never miss a baby update!